Why care about my business value if I'm not selling?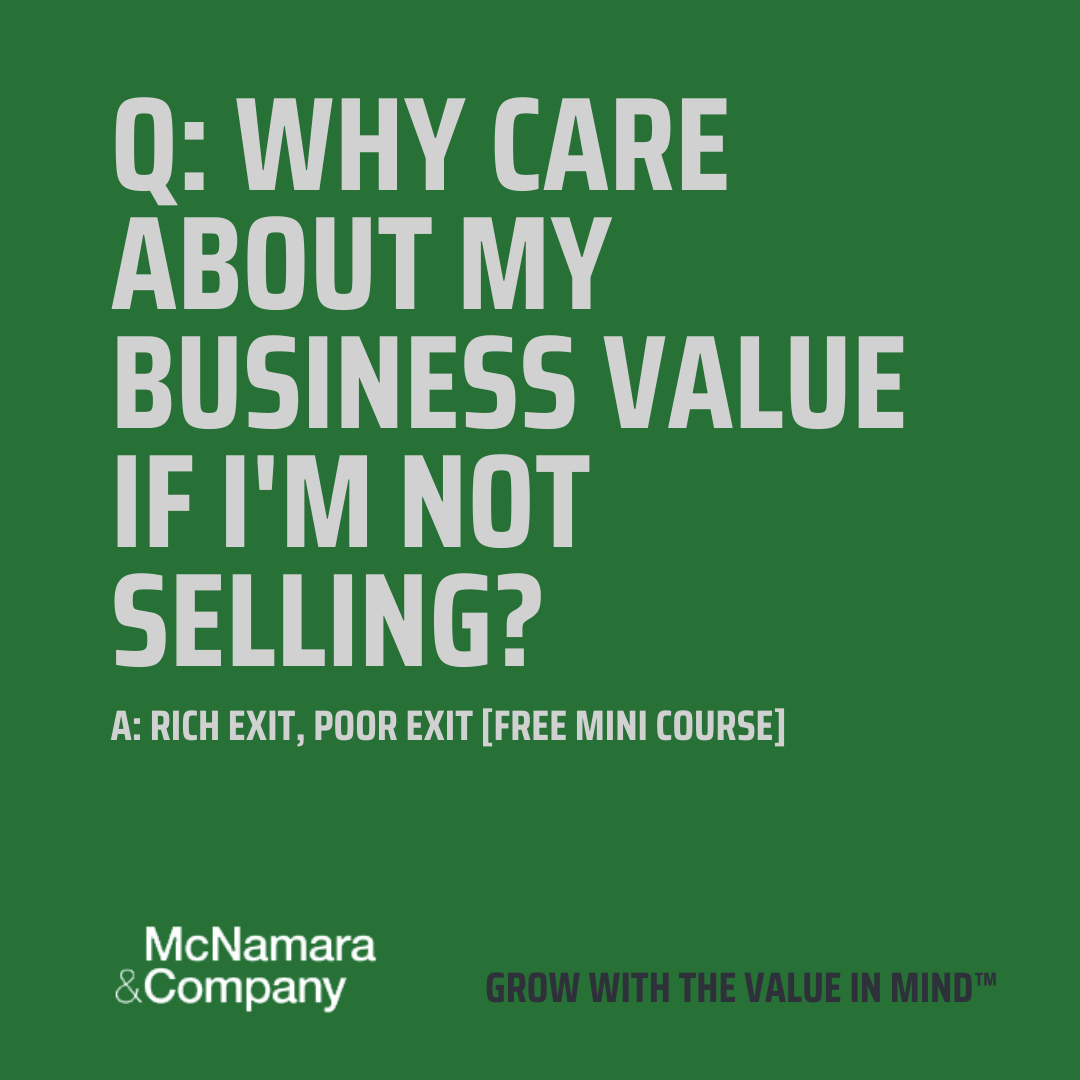 There are *many* events in a business that will trigger a Business Valuation - even if you're not selling. eg:
* Onboarding a Business Partner
* Applying for Business Finance
* Issuing Shares to Employees
* A Business Partner Exiting
* Applying for insurance
Each of the above events can happen at any stage of an operational business and a Business Valuation will usually depend on the prior 2-3 years of Financial Statements.
If your main objective in those years has been to Save Tax, this will be reflected in those Financial Statements and will mean your business will be valued *lower*.
How might you think about preparing for such Valuation Events better?
We've put together a Complimentary Mini-Course that we call "Rich Exit, Poor Exit".
Inside you'll find:
Rich Exit, Poor Exit Ebook [PDF],

6 'Over the shoulder' Tax Planning vs Business Value Video Walkthroughs, and

DIY Rich Exit, Poor Exit Google Sheet
Become part of the 7% of Business Owners whose business is worth $1m or more (whether you choose to sell your business or not).
Click here to learn more:
https://mcnamaraandco.com/rich-exit-poor-exit-offer
#accounting #tax #eofy #growwiththevalueinmind