The Three Freedoms of Business.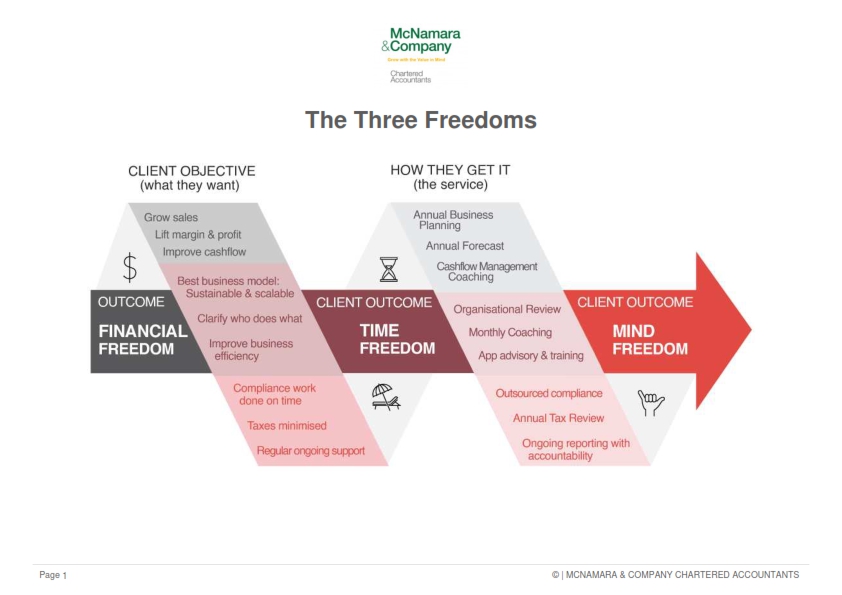 Three Freedoms of business are:
- Financial.
- Time.
- Mind.
If you would like to discuss further please contact us:
McNamara & Company - Chartered Accountants, located minutes from the Melbourne CBD
www.mcnamaraandcompany.com.au/contact-us
Phone +61 3 9428 1062
Email admin@mcnamaraandco.com
Please refer to disclaimer at the bottom of the page.